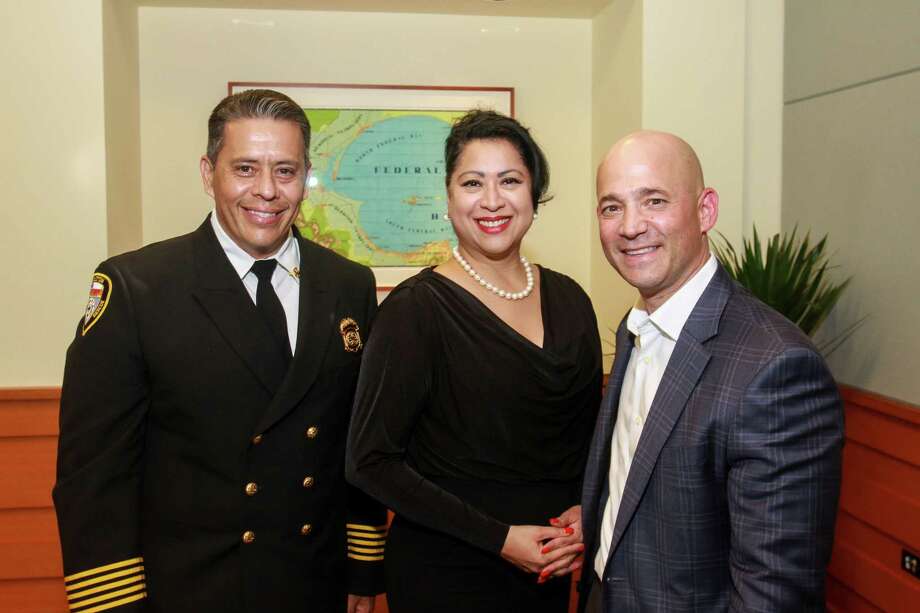 The Greater Houston Hispanic Chamber of Commerce Foundation graduated the seventh cohort of its Emerging Leaders Institute at the Federal Reserve Bank.
"The Emerging Leaders Institute serves as the bench of new leadership for our city, state and country. They are and will continue to thrive and make impactful contributions," said Dr. Laura Murillo, the chamber's president and CEO and foundation founder.
Launched in 2012, the Emerging Leaders Institute is a professional development program that identifies and empowers young leaders with less than 10 years of work experience.
Since it established in 201o, the Emerging Leaders Institute has graduated nearly 200 young leaders across a range of industries and professional backgrounds.
As published by the Houston Chronicle
https://www.chron.com/life/society/article/Hispanic-Chamber-Foundation-graduates-emerging-13130501.php