Houston Latinos fuel economic growth yet face persistent disparities, data shows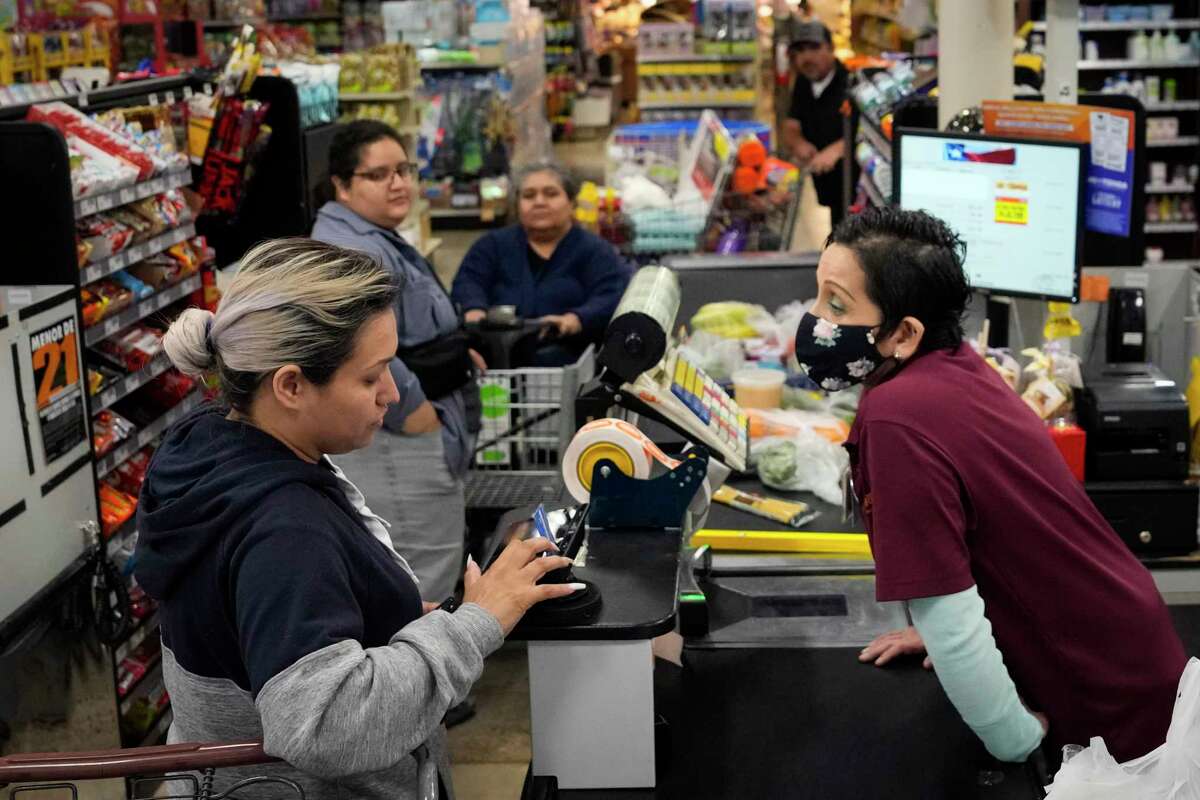 Latinos face chronic wealth and educational disparities in Houston, despite being the largest ethnic group in the state and driving population and economic growth across Texas, according to data presented at a Houston Hispanic Chamber of Commerce summit Wednesday.
Although they make up nearly 40% of the city's labor force, Houston's Latinos on average make thousands of dollars less in monthly wages than their non-Hispanic counterparts and are less likely to graduate high school or earn a bachelor's degree.
"Latinos are a big part of this city and this country," said Laura Murillo, the longtime Houston Hispanic Chamber of Commerce president, during the organization's event at the Houston branch of the Federal Reserve Bank of Dallas. "It's time that we are part of the fabric of this tapestry and not just a thread."
Houston's large Hispanic population grew almost 10% between 2009 and 2021, now accounting for around 45% of the city's more than 2.3 million residents.
Also highlighted were the gaps in homeownership Latinos and Black people face in Houston. Just 37% of Latinos and 30% of Black residents own the place where they live, compared to 58% of white denizens.
The disparities are partly influenced by how young the city's Latino population is, said Jim Ganarto, dean of the University of Houston's Hobby School of Public Affairs. Nearly half of Houston's Hispanics are under 30.
"That has a significant meaning for our future," Granato said.
Hispanics have still made economic strides in Houston. The city has a higher concentration of Latino-owned businesses than the rest of the country, according to Stanford University's Latino Entrepreneurship Initiative, more than 11,300 companies total.
And, according to the Hobby School, Hispanics in Harris County have made large contributions in industries such as professional, scientific and technical services and health care and social assistance. The number of Latinos working in the former has grown nearly 40% since 2010.
The annual Houston Hispanic Chamber of Commerce summit, attended by hundreds of businesspeople and local officials, also included insights on the political impact of the area's Latino population as November's city elections near.
Houston's Latinos have been historically underrepresented in city government. Robert Gallegos, who attended the summit Wednesday, is the lone Hispanic on the 16-member City Council, and the League of United Latin American Citizens sued the city last year to get rid of the at-large positions the organization said dilute Latino voting strength.
Nearly two-thirds of Latinos believe Houston is heading in the wrong direction, according to a Hobby School report released this summer. Home and car break-ins, violent crime and street conditions were the top concerns of Latinos surveyed in the report.
Following nationwide trends, Houston has seen a sharp decline in violent crime, especially homicides, in the first seven months of 2023. Homicides in the city have dropped about 22%, the Houston Police Department said, and rates of other violent crimes have also gone down.
Flooding and the economy, meanwhile, were among Latino voters' priorities for the next mayor to address.
"The size and muscle that's coming from the Hispanic community (has surprised me)," Granato said of growing Latino economic and political power. "We will see great representation in everything."
As published by the Houston Chronicle https://www.houstonchronicle.com/news/houston-texas/article/latino-growth-data-disparities-18324487.php