Houston Hispanic Chamber of Commerce president calls on CEOs to increase board and leadership diversity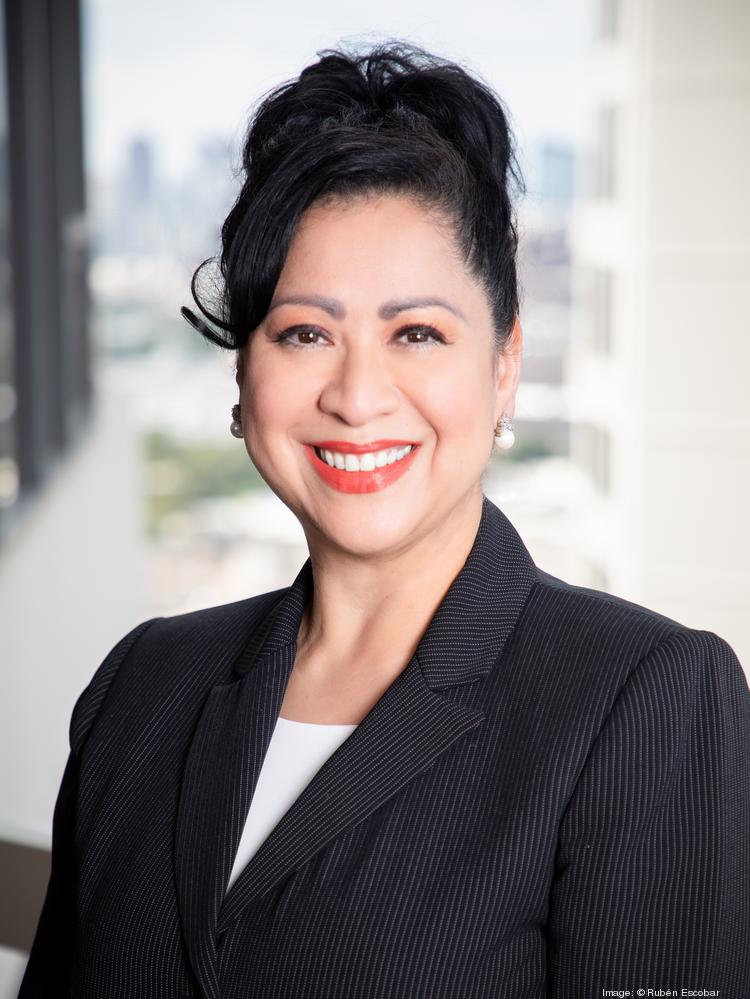 Laura Murillo, CEO and president of the Houston Hispanic Chamber of Commerce, urged corporate leaders to increase board and executive diversity during a presentation at the chamber's first in-person meeting since the pandemic.
Around 50 Houston leaders, including representatives and CEOs from the YMCA of Greater Houston, Pappas Restaurants, the Federal Reserve Bank, PNC Bank (NYSE: PNC), United Healthcare and the city of Houston, attended the meeting on May 21. Murillo, who was recently appointed to the Federal Reserve Board of Governors Community Advisory Council, shared how diversity helps increase performance and revenue for companies. She cited a McKinsey report that found businesses with ethnic and cultural diversity have a 33% chance of financial outperformance.
"If you do it for the bottom line, that's okay. We just want you to do it," Murillo said at the event.
Murillo also added that less than 2% of corporate boards in Houston have a Hispanic member, according to a study from Harvard University and the Women on Corporate Boards Executive Program, of which Murillo was a part. She said it's imperative that boards become more diverse as Hispanics make up a large part of Houston's population.
With Hispanics making up 42% of Houston's population and $54 billion in consumer spending as of 2017, Murillo said having more representation within a company would help that business tap into the Hispanic population more. Many executive teams may have one Hispanic leader, "but it's hard to find a business with two," Murillo said. "Unfortunately, if they have one Hispanic on their executive team, that's probably the most they'll have."
Gerald Smith, CEO of Smith Graham & Co. and a Greater Houston Partnership board of directors member, said in the meeting that Houston is diverse, but there is more work to be done to make the city more inclusive.
"Diversity is great, but inclusion is what it's really about now," he said.
Murillo said she often hears comments from companies saying they don't know where to start, but she noted that a lot of talent and young Hispanic leaders are coming out of the Chamber's Emerging Leaders Institute.
Murillo, who wrote an op-ed for the Houston Business Journal in 2019 about the importance of Hispanics on boards, said she focused the chamber's first in-person meeting since 2019 on board diversity because she believes businesses are willing to make the change now.
"I think that Houston is very well positioned to be the champion of diversity, equity and inclusion because of our demographics and because of the many CEOs that are committed to making a difference," Murillo said in an interview. "Diversity is good for the business, it's good for the economy, and we were able to back it up with facts and data, which we hope will make it easier for them to make decisions as they move forward and position their companies in Houston."
As published by the Houston Business Journal https://www.bizjournals.com/houston/news/2021/05/25/hispanic-chamber-urges-increase-board-diversity.html