Houston Hispanic Chamber highlights Latinos' $54B annual spending power, presence in the city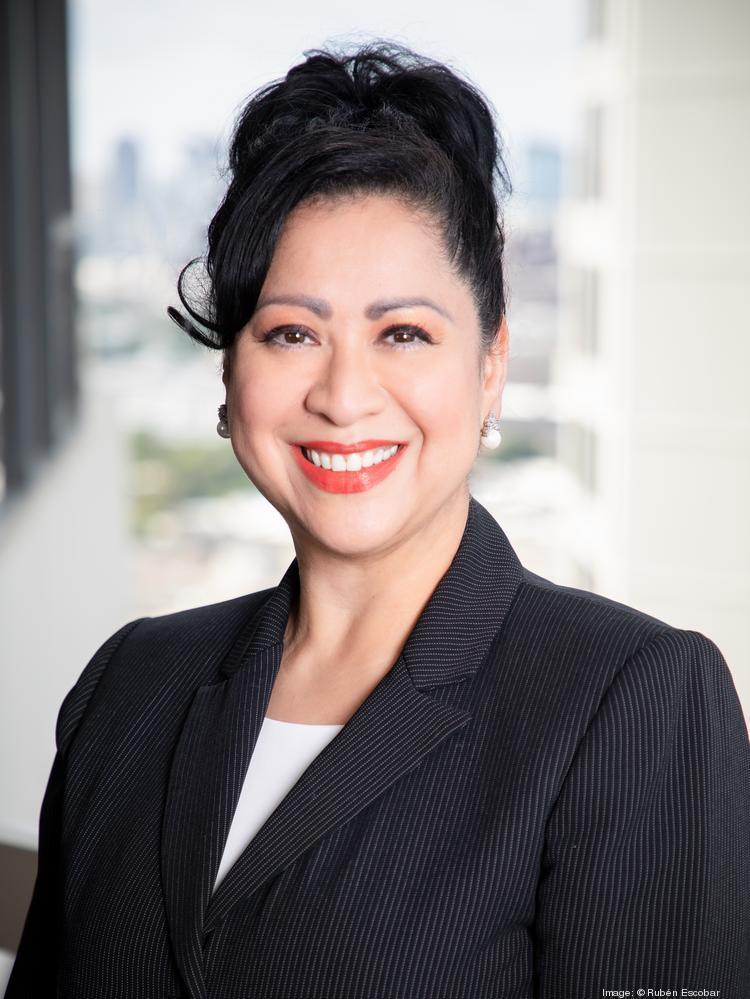 The Houston Hispanic Chamber of Commerce celebrated its annual "State of Hispanics — Data Summit" event on May 4 at the InterContinental Houston - Medical Center hotel, where the chamber discussed the influence and economic impact the Latino community has in the city.
Laura Murillo, CEO and president of the chamber, emphasized the Hispanic population's presence in Houston as the Latino population continues to grow in Houston and represents more than $54 billion in annual spending power in the city.
"We're not operating in a silo. Hispanics are everywhere in Houston, and it behooves us to make sure that this community is given the opportunity to succeed," Murillo said. "If you're going to invest in this community, if you're going to grow your labor force, it starts and ends with Hispanics."
Hispanics make up 45% of Houston's population, according to 2021 data from the U.S. Census Bureau. The size of its population has increased by 27% in the last 10 years. The Hispanic population in Houston is also growing more than any other metro in the Texas area, according to the American Community Survey.
Meanwhile, more than 42% of small businesses in the region are Hispanic-owned and Hispanics are two times more likely to start a business than other demographic groups
Murillo said since Hispanics play a large role in the city and state's economy, business leaders should pay attention and listen to the population. Nationwide, Latinos account for 20% of the U.S. population, and if Latinos living in the United States were an independent country, the U.S. Latino GDP in 2019 would be tied with France for the seventh-largest GDP in the world.
"We're saying, 'Corporate America, we're right here. Advertise to us. Sell to us. Listen to us. Invest in this community that's going to make sure to provide you great dividends today and tomorrow,'" Murillo said.
A sign of collaboration with the Hispanic community would be corporate board and C-suite diversity, something Murillo, who has been president for 15 years, has pushed for throughout her tenure.
"We absolutely need to do better as it relates to corporate boards. We are still below the 2% mark in Houston," Murillo said. "We have so many qualified professionals who can serve in the corporate boardroom, who can serve as executives of any corporation in this city, and we're saying 'we are here we are ready.'"
While corporations have much work to do, Murillo said the Hispanic population needs to continue to stay focused on education.
"We will see this community we call Hispanics in Houston will continue to thrive, and we must be accountable as Hispanics to make sure we're educating our children and ourselves," Murillo said. "Whether that is a four-year degree, a two-year degree, a GED, whatever it is, we have to get more people to increase their educational attainment."
Overall, Murillo said the data summit event was a success, as hundreds of officials and business leaders were able to attend and understand the chamber's mission and the significant impact the Hispanic community has in Houston.
During the event, the chamber launched a $100,000 chamber club where corporations and individuals can invest in the chamber so the chamber "can continue to promote a strong, economically vibrant Hispanic community," Murillo said. The chamber has secured three $100,000 investments thus far.
Other highlights from the data summit include:
More than 53% of Hispanics in the region own their own home.
The Hispanic community represents one-fourth of the region's residential market.
Hispanics represent 25% of all auto sales in the region.
27% of Hispanics in Houston own some kind of an investment.
The number of Hispanic entrepreneurs in the region outnumbers all other demographic groups two to one.
As published by the Houston Business Journal https://www.bizjournals.com/houston/news/2022/05/09/houston-hispanic-chamber-economic-outlook-54b.html